Is there anything better than sitting around the backyard fire pit and solving the worlds problems with some of your best friends? I think not.
The nice thing about adding a bit of "fire" to your backyard is that you have options. You can match your style and the feel of your neighborhood and yard. Do you like having room for dozens of people, or just an intimate gathering?
What features in your yard do you want the fire to accent? Do you have a nice view? If so, check out this picture.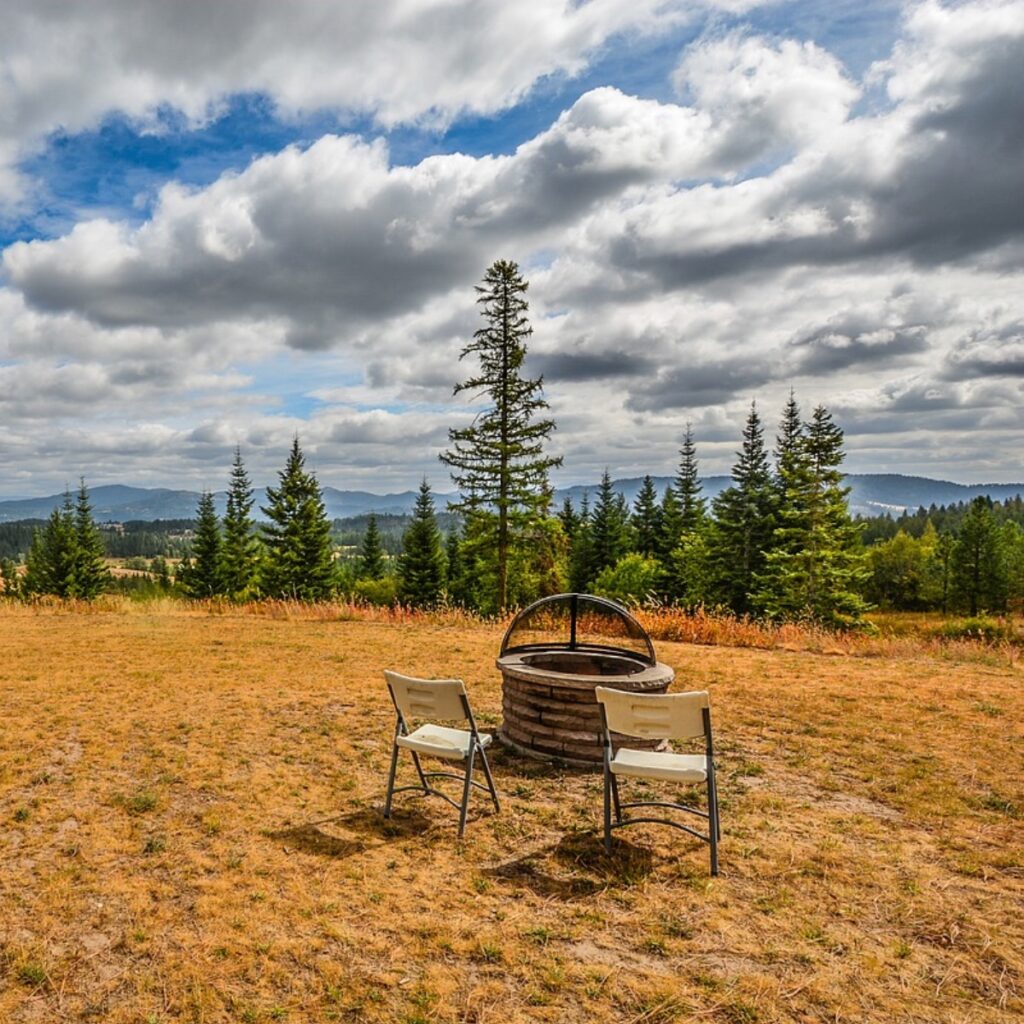 Does not get much simpler than two fold-up chairs and a small fire pit. This is much like my in-law's backyard, except they had an old bench with iron sides and slats. Lots of sky for viewing and a big enough fire pit that you could stoke it up a bit for those cool Spring or Fall evenings.
Many people will not have so much room and many need to compact their backyard fire experience a bit more. You could get a clay fire stove and a stand, and you would be good to go.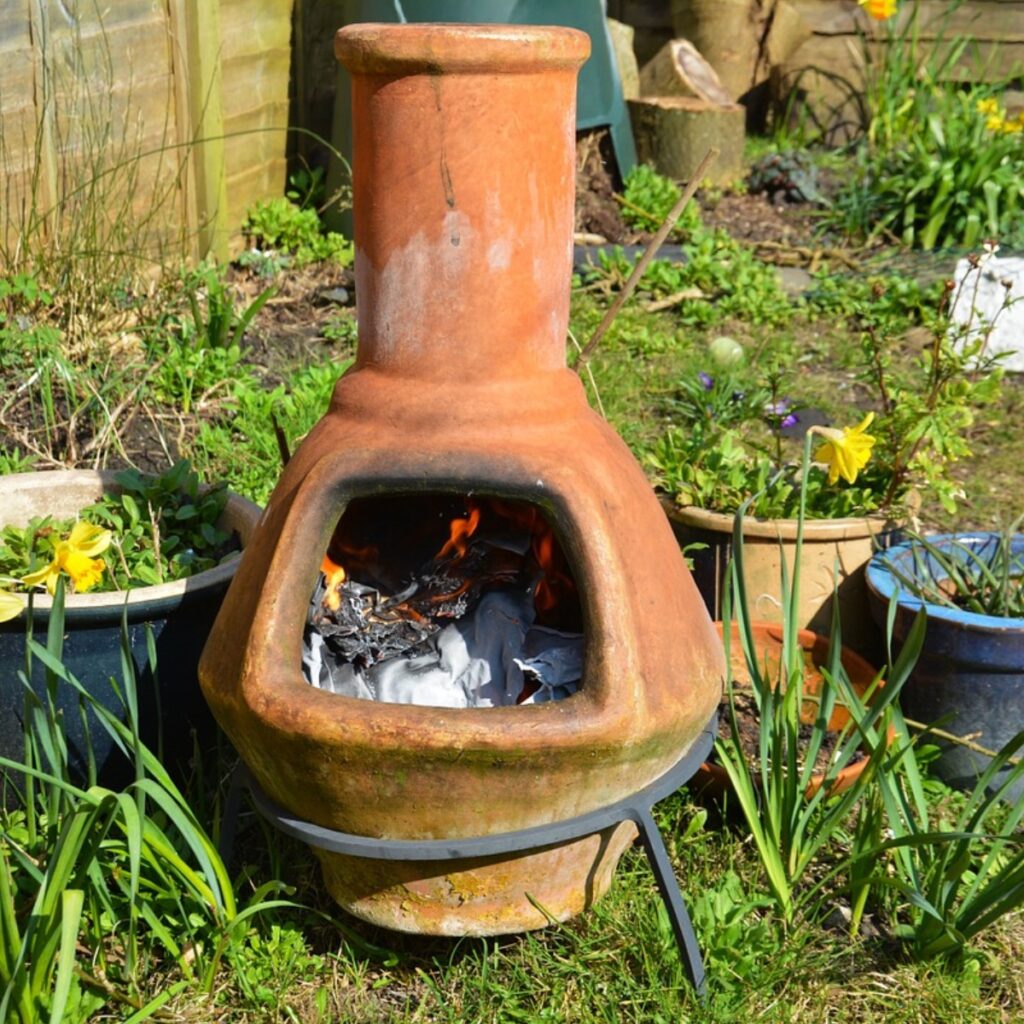 This is highly portable and does not need much space. Although, I would recommend some cleaning and mulching of the flower beds. Certainly these folk are no the formal type.
Formal Fire Settings
If you'd like to have something a bit more elaborate, check out is "near the sea" setting. Not really the type of backyard I have (or that I could afford), but it has very clean lines and both a table and an outdoor couch.
This is probably composite flooring with a natural wood wall. They have kinda gone for the indoor feel for the outdoors. Glad I do not see a TV! But I do imaging on the upper deck there is a 6-person hot tube with places to set your wine. I'd enjoy visiting, but do not expect my backyard to look like this.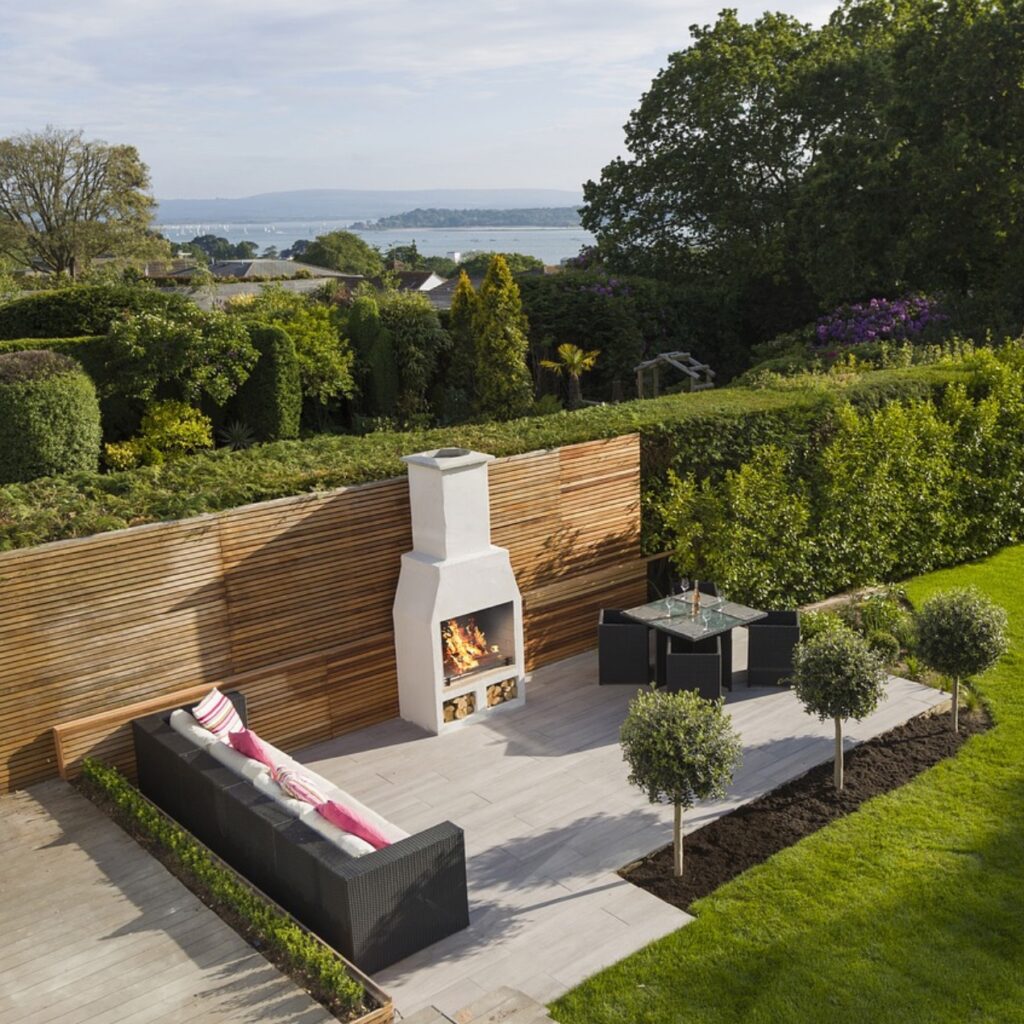 Do you live in the Southwest of the US? Perhaps in Arizona. Isn't that where many of the Californians are moving to get away from the high taxes?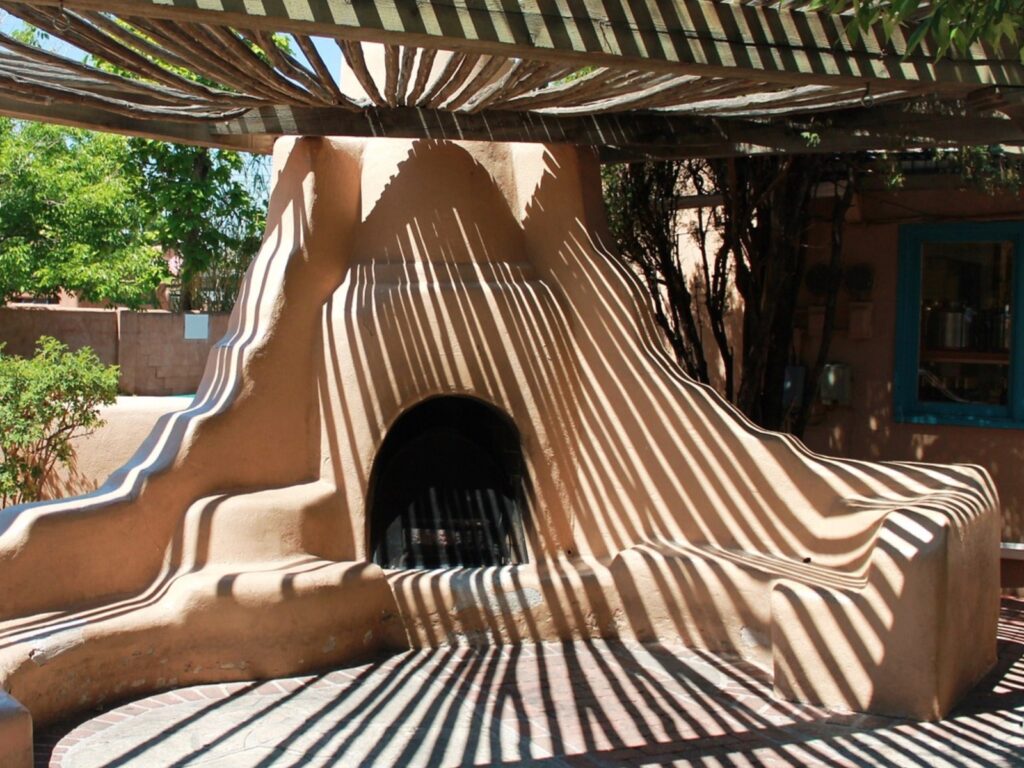 Here is a very nice and very large integrated outdoor fireplace. Has nice informal seating and a natural wood roof. The roof can cut down on a hot sun while also creating interesting patterns on the decking.
Lots of integrated greenery gives this area a nice comfortable feel. I could see bringing over a 6-pack (or two… or more) and having a nice evening chat with my good friends.
Take a look around your backyard. Might some "fire" add a new dimension to what you already have? I hope so.